Honorable Mention
For On the Wall
Presented by Clark Construction


Farmhouse Scatter
by Dylan Krueger
Artist Statement


Contemporary notions of value in architecture are absolute—defined on a linear scale from bad to good, yes to no, black to white. This binary measure substantiates an established understanding of what constitutes acceptable discipline in architecture. This project pursues alternative practices. To identify their likenesses to those canonically recognized, this project highlights the concealed significance of one particular overlooked monument.

These structures are best described as lawn clutter—stacks, piles, and jumbles of assorted items saves for later utility use, organized by an individual's schematic sensibilities. Unfortunately, California Civil Code sections 1929 and 1941 preclude hoarding unwelcome clutter on residential lawns. This one-size-fits-all mandate holds renters and landlords accountable by providing a legal baseline for sanitary living arrangements. In the California Central Valley, particularly in rural farming areas, this convention is culturally problematic.


These stacks of 'junk' are tradition, a distinctive trait of the area. They are unstudied, perhaps for a reason as they are admittedly difficult to define. They are more like specimens than models for architecture—they are informal and do not produce a syntax generally accepted as architecture. They mumble, they studder, they babble, the wander. However, in comparison to the nondescript farmhouses they surround, these structures exhibit more about the personal character of the resident—after all, the residents collected belongings are on display. To be bold, these structures are more culturally valuable than the houses they background, and should be appreciated as equal expressions of architecture.

This project aims to shift our binary understanding of architecture towards an inclusive one—one that does not turn away from things thought of as beneath it. Rather, it promotes an understanding that embraces the possibilities of diverse participants. This project seeks values hidden in plain site for architectural appropriation.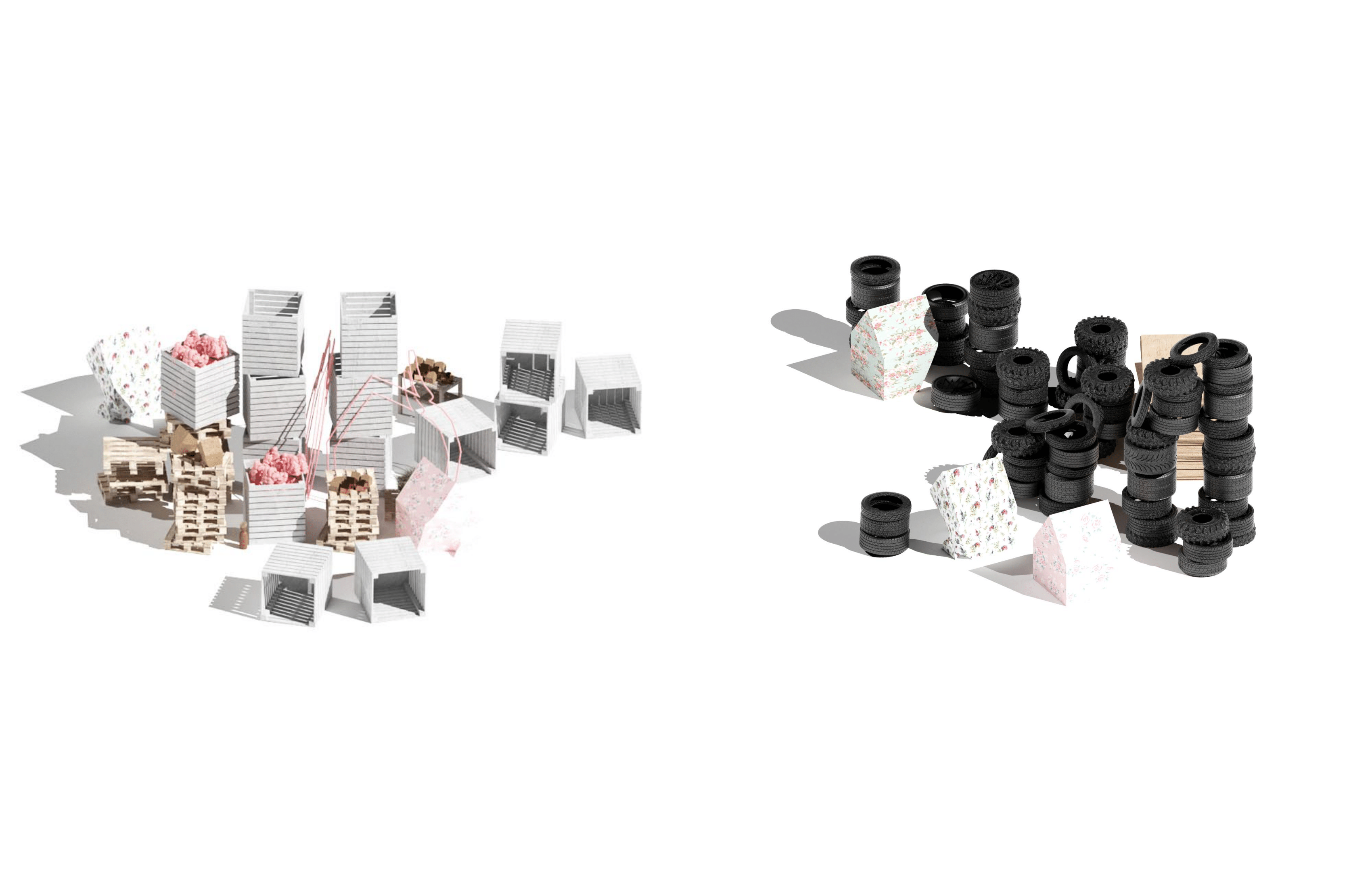 The Artist


Dylan Krueger is an Oakland-based designer and educator. He currently teaches design studios and seminars at California College of the Arts.
Recently he completed a post-professional degree in Design Theory and Pedagogy at the Southern California Institute of Architecture (SCI-Arc), where he served as co-editor of OffRamp 14 and Offramp 15. Dylan served as an assistant faculty member at SCI-Arc where he received a Master of Architecture from Southern California Institute of Archtiecture.
The Category

The 'On The Wall' Category was open to any type of work that could be placed on a 2D surface. This ranged from drawings, paintings, graphics, photography, light fixtures, movies, videos, etc... The concept behind the category came from the museum's apprection of design in every day life.
Generously Sponsored by