Honorable Mention
For On the Wall
Presented by Clark Construction


Catoptric Surface
by Chandler Ahrens of Open Source Architecture


Artist Statement


The Catoptric Surface harvests daylight by reflecting it through a building envelope to form an image-based pattern of light on an interior environment. The result produces visual effects while offering practical applications. Atmospheric effects are generated from daylight projected onto architectural surfaces within a built environment that amplifies or reduces spatial perception.
The practical applications locate daylight in precise locations in the interior of a building with the potential to replace the need for artificial lights. Its adaptability is enabled through its ability to rotate each mirror independently, controlled by a computer and electric motors. In this sense, each mirror produces a pixel of daylight whose target location is determined by any raster-based image that is provided to the software. As each mirror rotates to reflect daylight onto a chosen location, it attempts to recreate a very low resolution version of the input image.

How does it work?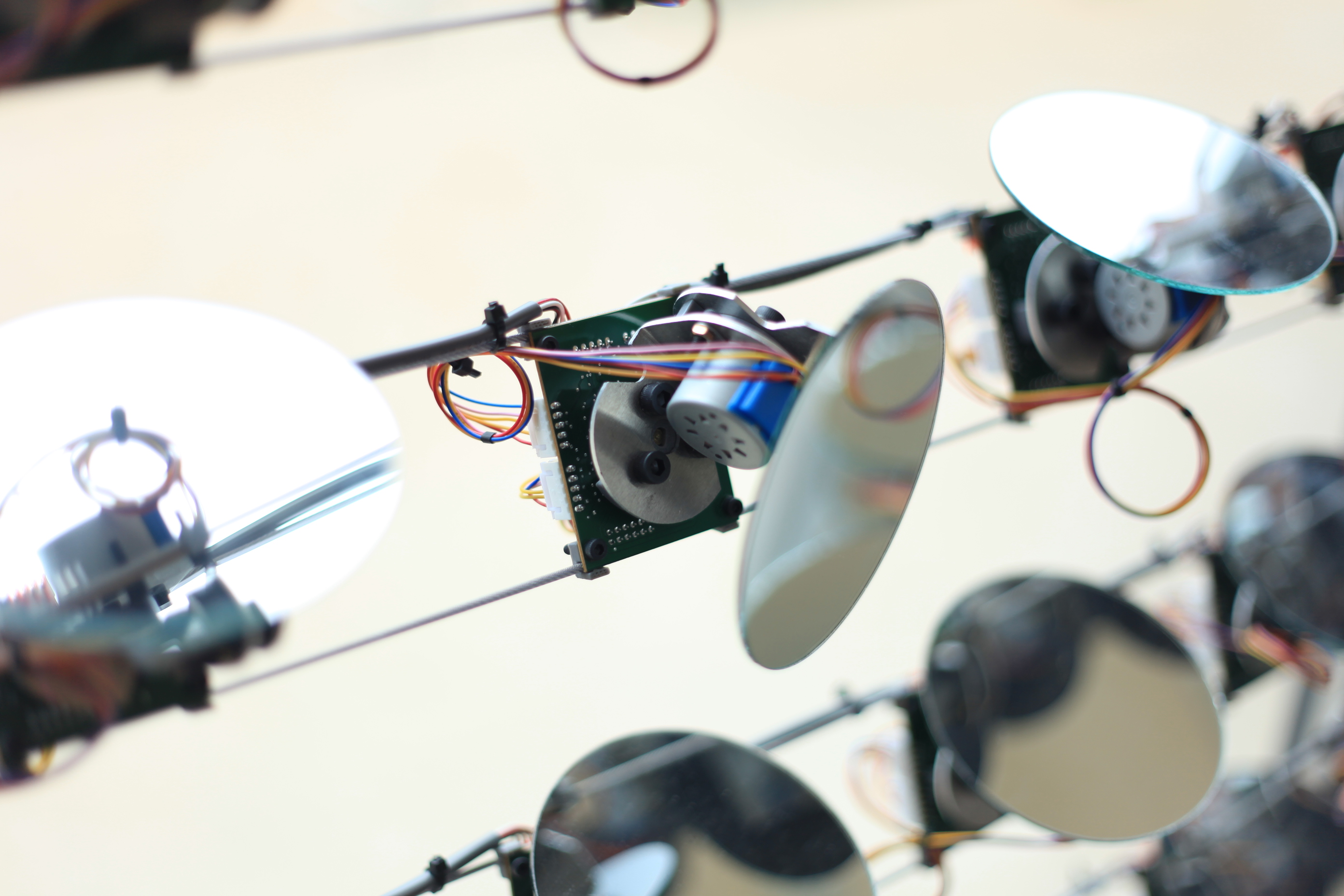 The Artist


Open Source Architecture (OSA) is an international architecture firm with locations in Tel Aviv, Los Angeles, and St. Louis. We focus on the relation between the architectural object and its environment, being natural, artificial or even virtual. This approach to architecture recognizes the necessity to reconsider the nature of the architectural object as a dynamic system that stems from transdisciplinary collaborations with experts in structural and civil engineering, computer sciences, environmental design, and manufacturing among others, reflected in the firm's name.

The leadership at OSA consists of Chandler Ahrens (Los Angeles & St. Louis) and Aaron Sprecher (Tel Aviv). Aaron is also an Associate Dean of Research, Associate Professor, Head of the MTRL lab, and Chair of the Landscape Department at the Technion Israel Institute. Chandler is an Associate Professor at Washington University in St. Louis.


Project Team:
Roger Chamberlain
Scott Mitchell
Adam Barnstorff
Joshua Gelbard
Abhishek Dwaraki
Lisette Torres
Zinan Chi

The Category

The 'On The Wall' Category was open to any type of work that could be placed on a 2D surface. This ranged from drawings, paintings, graphics, photography, light fixtures, movies, videos, etc... The concept behind the category came from the museum's apprection of design in every day life.

Generously Sponsored by