For on the Screen
Presented by Plus Development
Koreatown Gateway
by JFAK Architects
One can argue about the defining characteristics of Los Angeles. Three, however, stand out:
1. its cultural creativity (mostly famously generated by the film industry, but also by its artists and artisans;

2. its technology (as the birthplace of aerospace, as well as home to Caltech, UCLA, and USC); and finally

3. its cultural diversity (more languages are spoken in metropolian LA than in any other city in the world).
One of Los Angeles' most visible immigrant groups is its Koreans, notable for reviving urban life in the heart of Los Angeles. Koreatown Gateway, a new urban marker in the center of "Koreatown", was conceived as an emblem of Korean identity as well as of the longstanding friendship between Los Angeles and South Korea. It is designed to reference Korean cultural traditions without resorting to mimicry.
The beauty and usefulness of this approach is that it speaks to many complex issues. First, it suggests the inevitablility of assimilation. Second it is inclusive, rather than exclusive, of the many ethnic peoples who live and work in Koreatown. Third, it is open to interpretation, and as neighborhood "boundaries" shift, it will remain as a celebration of urban living regardless of who lives there. Finally, its use of programmable LEDs, which can generate any sort of image, is an example of the kind of technological innovation referenced above - which also speaks to the forces of technology and globalization that unite,rather than separate, this dynamic metropolis.
The Presentation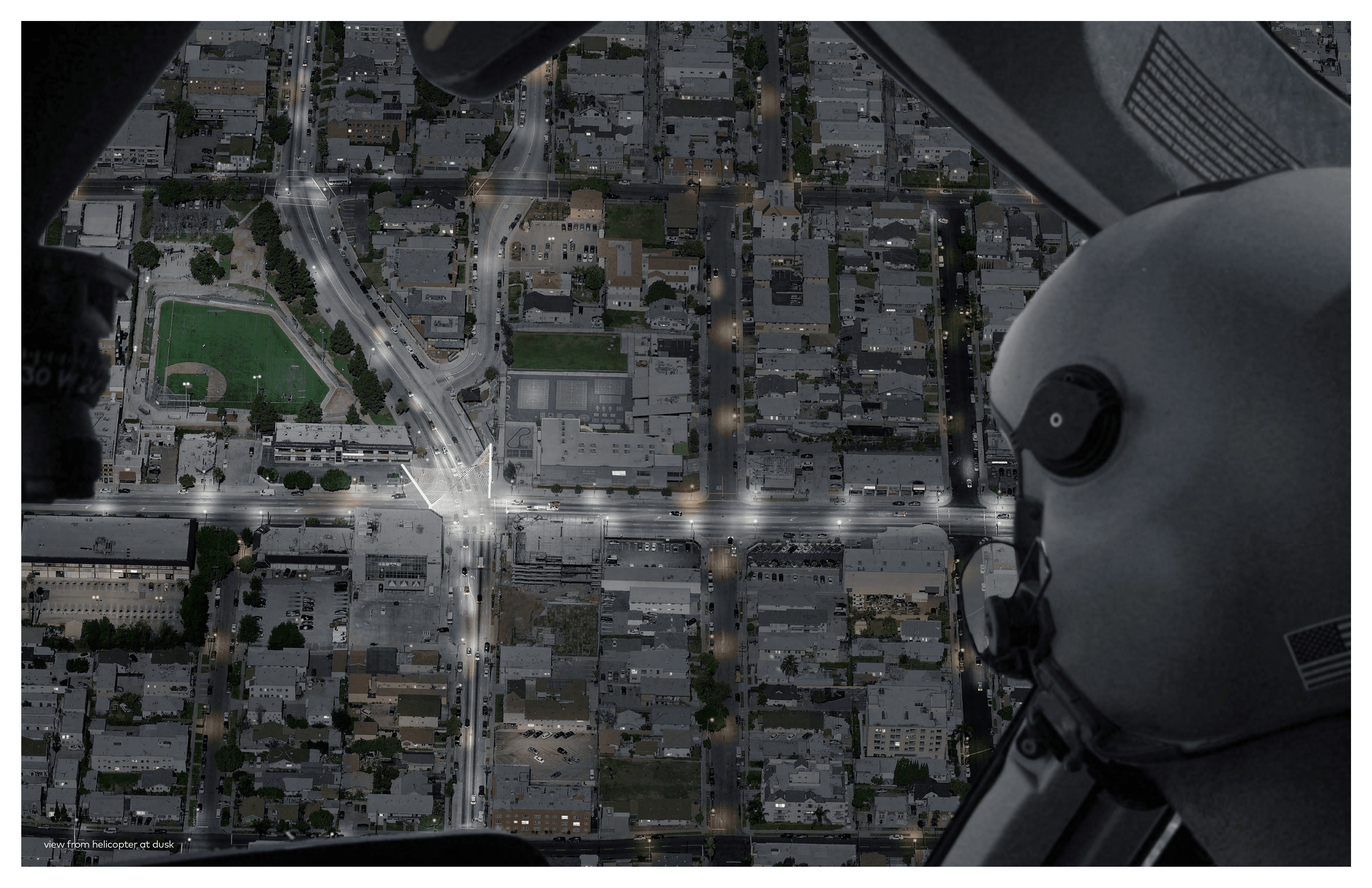 Nicole Miller and Jean Oei
The Artists


Through an inquisitive design process that mines the complexities of our heterogeneous society, John Friedman Alice Kimm Architects (JFAK) creates distinct and joyful formal landscapes that encourage creative interaction, sustain the environment, and catalyze positive change for their communities.

Project Team
Principal in Charge: Alice Kimm
Consulting Principal in Charge: John Friedman
Project Architect: Jonathon Stahl
Design Team: Derek Greene, Chris Hyun, Shuang Xu, Kyung-il Chung, Jianxin Su

Subconsultants
Structural Engingeer: Buro Happold
Mechanical and Electrical: Buro Happold
Civil and Traffic: VCA Engineers
Soils: Leighton Associates
LEED Consulting: Seeking
Balance Lighting: RGB
Steel Prefabricator: Valmont

The 'On the Screen' Category was open to any type of digital projections. Submissions ranged from videos, movies, design concepts, campaigns, etc. The concept behind the category came from the museum's apprection of design in every day life.
Generously Sponsored by