For On the Desk Presented by Alonzo Construction Inc.
What if Zine #1
by Camille Ora-Nicole
Get to Know the Artist

Interview moderated by Eames Demetrios
The Concept


The What If Zine covers the development of the What Would We Have Built series of illustrations.

This series takes a look a design and the vernacular through an intersectional lens.

Along with the illustrations are written pieces that offer a potential foundation for defining and evolving a vernacular specific to Black Americans.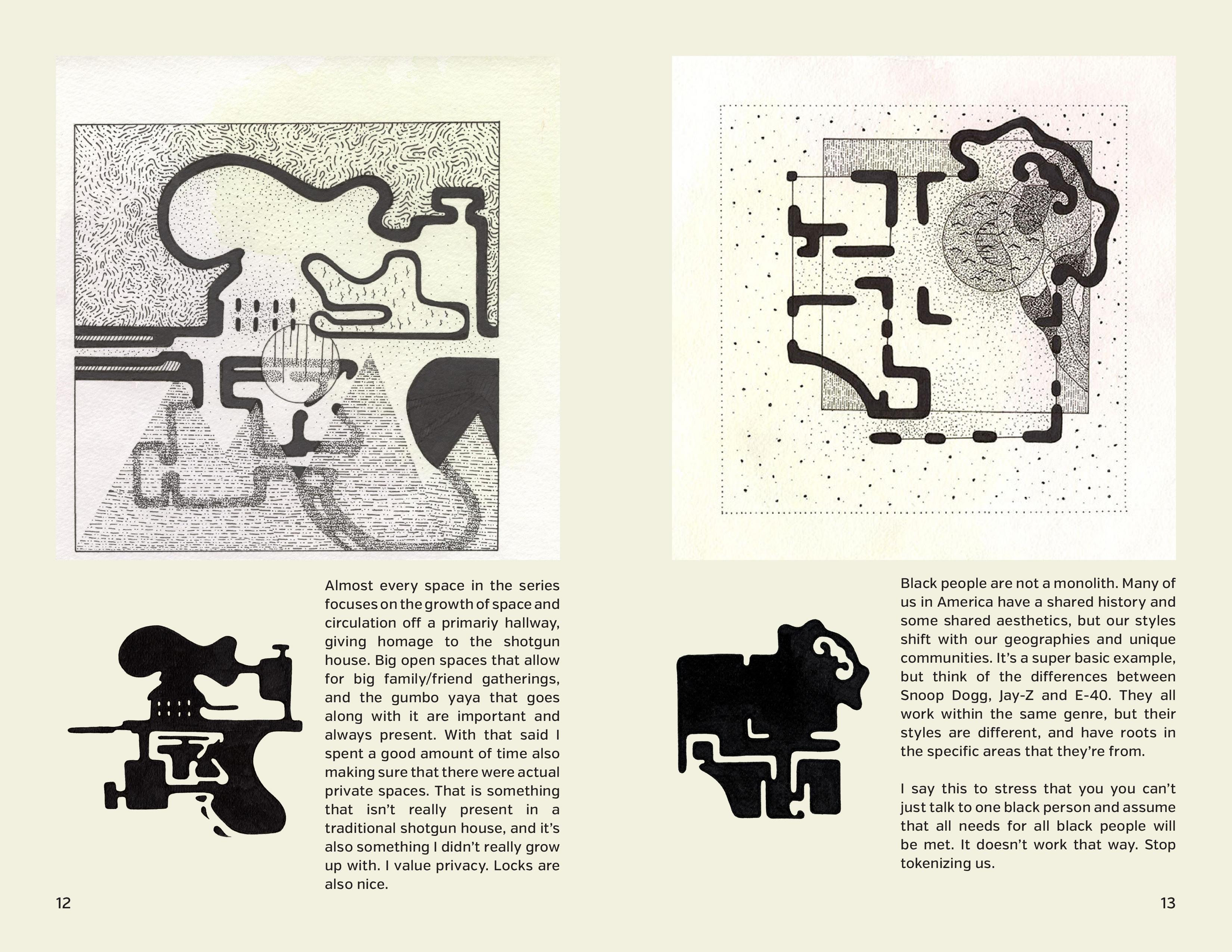 Judy Kameon

Kimberli Meyer
The Artist


Camille Ora-Nicole is an artist and designer residing in Southern California. She received a BFA in Graphic Design at Cal Poly Pomona and a Masters in Heritage Conservation from the School of Architecture at USC. She currently works as an Assistant Project Manager at Innovative Housing Opportunities and is also the Creative Director of the LGBTQ arts non-profit, Q26. Her goals, through her projects and endeavors, is to uplife underrepresented voices in the media, create new opportunities to work in the arts, and promote narratives that are not often heard in the realms of art, design, and history.

The Category
The 'On The Desk' Category was open to any type of work experienced on a flat surface, this ranged from (architectural) models, prototypes, books, magazines, etc. The concept behind the category came from the museum's apprection of design in every day life.
Generously Sponsored by