For On the Body
Presented by VS America
Axonics Modulation Technologies SNM System
by Karten Design


Clinician Programmer
Statement


Overactive bladder is a common condition that affects an estimated 50 million people in the United States.

Axonics Modulation Technologies, Inc. is a medical technology company that has developed implantable sacral neuromodulation (SNM) devices for the treatment of urinary and bowel dysfunction. Neuromodulation is an emerging therapy being applied to treat conditions such as chronic pain, headaches and tremors, using mild electrical pulses to stimulate targeted nerves inside the body. Karten Design transformed Axonics' innovative technology into a complete ecosystem of physical and digital products that improve the experience of people suffering from incontinence. Axonics's system has the industry's first portable inductive charging device, giving patients the freedom to move. A handheld remote lets them inconspicuously adjust stimulation levels and check battery status. K:D also simplified the implant programming process for doctors with a lightweight programmer, built from the ground up to be helpful, simple and intuitive.

Where does it go?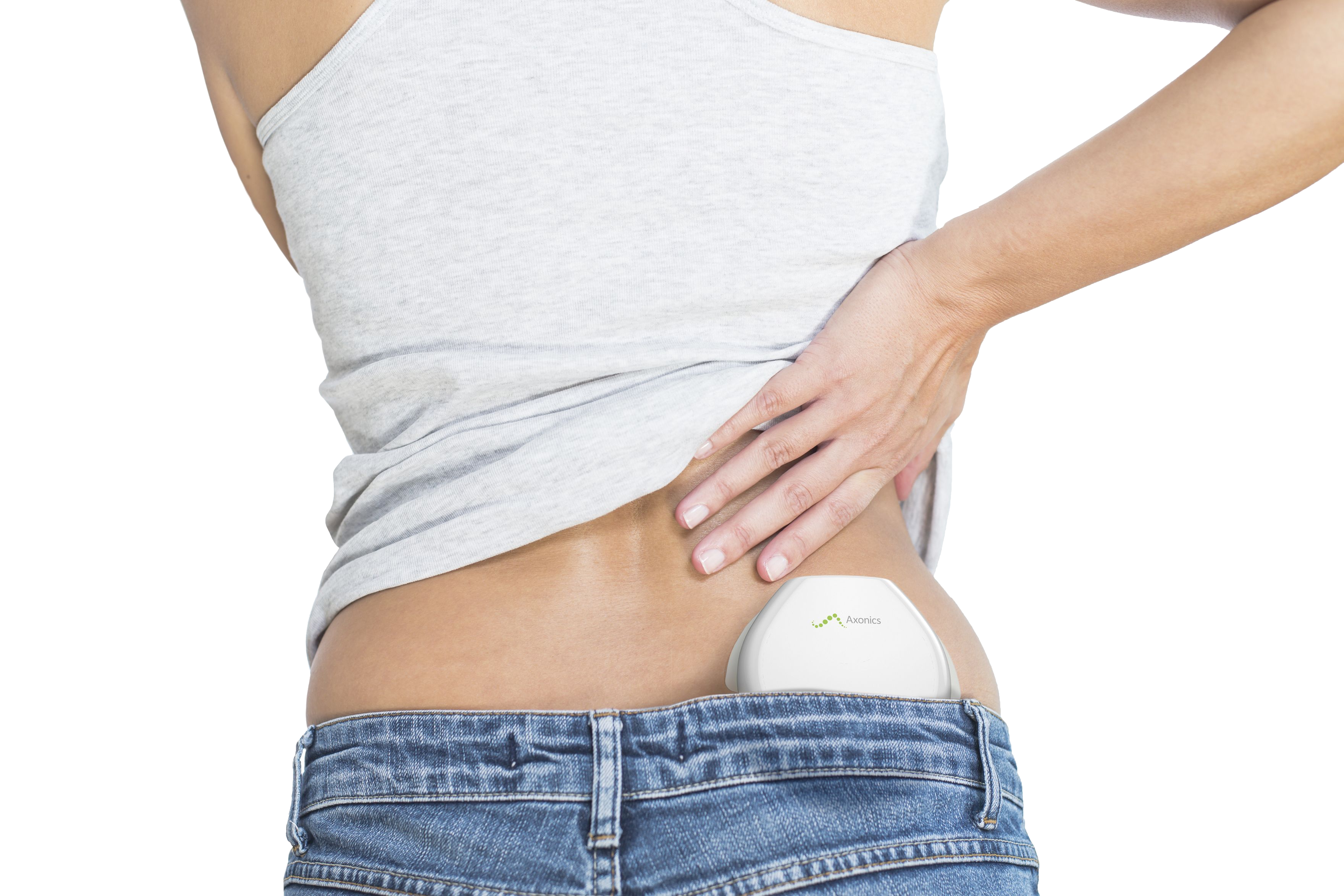 The Artists


Karten Design is a Los Angeles-based industrial design firm specializing in medical devices and equipment. Inspired by deep empathy for the needs of consumers, patients, caregivers and clinical professionals, K:D designs medical products people love.Karten Design leverages our team's long history in designing consumer products to bring a focus on people and emotion to healthcare. The results are medical devices and digital health solutions that emotionally engage their users.

The Category
The 'On The Body' Category was open to any type of work experienced on the street, this ranged from fashion, product design, wearables, etc. The concept behind the category came out of a recognition for the individual nature of design.
Generously Sponsored by