An Extraordinary Jury

Keira Alexandra


Keira Alexandra is a partner at Work-Order, where she focuses on visual problem solving and brand detangling. Recent projects include new media strategy, fish distribution branding, a human rights website, documentary film titles and branding for a museum. She graduated from and currently thesis advises at RISD, taught at Yale for 20 years and served on the board of the AIGA/NY.



Dana Bauer

"Architect Dana Bauer joined Elysian Landscapes in 2012 in a leadership role conceptualizing new models for the urban landscape in emerging neighborhoods of Los Angeles."



Rosalyn Bloch


Dr. Rosalyn Benitez-Bloch is originally from Boston. She has taught at USC, HUC, UCLA, Wright Institute, Center for Community Psychiatry, and the California Graduate Institute where for 20 years she taught the beginning course on Psychoanalysis with her analyst husband. Together they wrote a book on his war experiences published in 1999 as Unfree Associations: An Analyst Recollects the Holocaust. She has served on many boards and has written extensively for the American Journal of Psychotherapy and other publications. She has been in study groups on Object Relations, Matte Blanco, and for the last 8 years a group on philosophy. She has special interests in Julia Kristeva, Lacan, British Object Relations, Mattae-Blanco, Psychoanalysis and the Arts, Psychoanalysis and Music, and Psychoanalysis and Literature. She has written poetry as well as fiction.

Adair Curtis


"Curtis had a long career in the music industry before becoming a interior designer. Curtis worked closely with Russell Simmons, the incredibly influential hip-hop mogul and co-founder of Def Jam Records. In 2006, Curtis started as a brand manager at Def Jam Enterprises, climbing all the way to VP of Communications at Rush Communications, Simmons' media company, in 2009."

Roger Davies


Roger Davies is an English born interiors and architecture photographer. Since arriving in New York 28 years ago, Roger has travelled the world with his work. He now lives in Laurel Canyon with his wife and 16 year old son.

Shooting projects for private and commercial assignments, it has been his great honor to work on homes by some of the worlds leading interior decorators and architects, alongside a multitude of talented editors, writers, stylists and assistants.

Roger's images have appeared in numerous books and magazines including Architectural Digest, Elle Decor, Galerie, French AD, Australian Vogue Living, French Vogue and many more.

Tom Duffield


A native of Grosse Pointe Michigan, Duffield attended California State Polytechnic University's School of Architecture. Post graduation and working in Architecture, he discovered that film design and Art Direction was more rewarding, beginning his freelance career on the classic "Blade Runner." Later teaming up with Production Designer Bo Welch. As Art Director, Duffield and Welch collaborated on 15 films, 3 of which, the sets from "A Little Princess," "Men in Black" and "The Birdcage" were nominated for Academy Awards. His first film as Production Designer was Tim Burton's critically acclaimed biopic "Ed Wood," developing a touch for the fine art of Black & White filmmaking. Since then he has designed Gore Verbinski's thriller hit "The Ring," and "The Weatherman." He also paired with Director Peter Berg of "The Rundown," "The Kindgom." "Lone Survivor" and "Patriots Day."
Working with Director Ron Shelton, he designed the Pilot "Houndogs."

Then designed the film "Broken City" directed by Allen Hughes, following that designing David Mackenzie's directed film, "Hell or High Water," which garnered an Academy Award nomination for Best Picture and Duffield was nominated for an Art Directors Guild award. Tom has lectured at AFI, Chapman and Loyola Universities and various other educational institutions during his film shoots around the U.S. He's a 31 year member of the Academy of Motion Pictures which he now serves as a Governor.

Bill Hanway

Bill is an Executive Vice President and the Global Sports Leader at AECOM. Trained as an architect, Bill's work has expanded to focus on large scale regeneration projects, major sports events planning, and sports venue design. He delivers projects through collaboration with owners, civic leaders and key stakeholders while working to leverage the capital investment required to host major sports events, or to build new sports venues, to help regenerate areas of cities that are socio-economically challenged.
He currently leads the AECOM team for the Los Angeles 2028 Olympic and Paralympic Games. Previously, he led the AECOM team that delivered the London 2012 Games and Legacy masterplan as well as for the Rio 2016 Games. He also served as an advisor to the Tokyo Metropolitan Government on Tokyo 2020.
His other work in LA includes the design of the Inglewood Basketball and Entertainment Center – the new home of the LA Clippers. Recent projects also include the Golden 1 Arena for the Sacramento Kings (the first LEED Platinum sports facility in the world), a new campus extension for Cambridge University, and the masterplan for the Kings Waterfront in Liverpool, a UNESCO designated World Heritage Site. He has a Masters of Architecture degree from the Graduate School of Design at Harvard University.
Marisa Issa


Marisa is a public relations and marketing professional with more than 16 years of experience developing and executing creative strategies to build brand recognition and promote product, events, and industries through proactive media relations. She joined Hello PR Group in late April 2017 as Partner. Prior to joining Hello PR Group she was Deputy Head of Camron PR in Los Angeles, where she relocated to March 2016. During her tenure at Camron, Marisa oversaw the home and lifestyle division, which included accounts: Artemide, babyletto, Bernhardt Design, Dornbracht, Kartell, the MoMA Design Store, Nursery Works, and Restoration Hardware among others. Before that, she managed the media relations and marketing for The Conran Shop. Marisa was also the publicist for The Museum of Modern Art's retail division for five years.

Judy Kameon


"In 1991, Judy Kameon purchased an empty lot next to her small bungalow with the sole intention of making a garden. Five years into the project, what started as a personal adventure had become a professional vocation and Elysian Landscapes was launched. Kameon's initial focus on residential design/build work quickly blossomed into significant commercial commissions, including highly imaginative landscapes for the Parker in Palm Springs and Balenciaga."

Rahul Mehrotra

Rahul Mehrotra is Professor of Urban Design and Planning at the Harvard Graduate School of Design. He is a practicing architect, urban designer, and educator. His Mumbai + Boston based firm,
RMA Architects
, was founded in 1990 and has designed and executed projects, including government and private institutions, corporate workplaces, private homes, and unsolicited projects driven by the firm's commitment to advocacy in the city of Mumbai.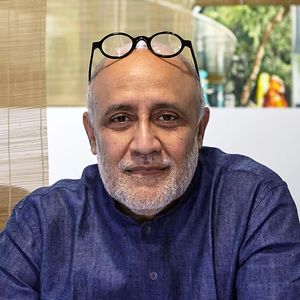 Robert Mendelsohn


Robert H. Mendelsohn is the President and Managing Partner of Republic Metropolitan (Re/Met). Mr. Mendelsohn has directed the coordination of large development projects, usually involving public/private partnerships. He was elected to the San Francisco Board of Supervisors and was re-elected in 1971 and 1975. In 1977, he became Assistant to the Secretary of the Interior, Cecil D. Andrus, in the administration of President Jimmy Carter.Mr. Mendelsohn was later appointed by President Ronald Reagan to the United States Holocaust Memorial Museum Council. As a member of the three-member Executive Committee of the Museum Development Committee, he helped direct the design and construction of the Holocaust Memorial Museum in Washington, D.C. Currently, as a member of the Board of The San Francisco Museum at The Palace, Mendelsohn is helping to lead the effort to adaptively reuse the historic and iconic Palace of Fine Arts as a museum complex celebrating the innovation stories of San Francisco and the Bay Area.

Kimberli Meyer


Kimberli Meyer is a curator, writer, and architect, and has been the director of the MAK Center for Art and Architecture, Los Angeles, at the Schindler House since 2002. Major projects include commissioning and curating the United States Presentation at the Eleventh International Biennial of Cairo (2008); initiating, cocurating, and producing How Many Billboards? Art In Stead, an urban exhibition in which 21 artists were commissioned to make new work for a Los Angeles billboard (2010); coediting Urban Future Manifestos, a volume of texts addressing urban issues (2010); and cocurating and coauthoring, with Susan Morgen, the exhibition and publication Sympathetic Seeing: Esther McCoy and the Heart of American Modernist Design (2011). She designed and construction-supervised an off-the-grid 1000-square-foot house in Baja California, Mexico, which was completed in 2008. Meyer holds a BArch from the University of Illinois at Chicago and an MFA from Cal Arts.

Christopher Miles


Christopher Miles is a Los Angeles based artist and educator. While he has worked in a variety of 2D, 3D, and 4D media and genres, he frequently returns to the material and making languages that were familiar in his youth—producing with clay, papier-mâché, wood-working and carpentry, metalworking, painting and drawing, collage and assemblage. Chris presently serves as head of the Ceramic Arts Program in the School of Art at California State University Long Beach (CSULB) where he has been on the faculty since 1998. He is a cofounder of the CSULB Center for Contemporary Ceramics.
Nicole Miller



Nicole Miller serves as the managing director of Biomimicry 3.8, a certified BCorp and social enterprise dedicated to helping change-makers create a more sustainable world by emulating nature's designs and core principles. Since joining the company in 2012 Nicole's leadership has played a pivotal role in the growth and success of the company's core services.
Nicole's background in Corporate Sustainability and global supply chain development support her work to bring biological intelligence-based innovation solutions to a wide range of global clients dedicated to innovation and sustainability. As managing director, she also drives internal strategy, projects and initiatives that support the legacy of Biomimicry 3.8, with her primary goal to create a 100-year company. She also works closely with key strategic partners and clients to get biomimicry into the hands of the designers, innovators, and changemakers that shape our world. This has included work with Google, Unilever, Johnson & Johnson, Target, Interface, Estee Lauder and other leading Fortune 100 innovators and sustainability leaders.
Karyn Millet


After an accomplished career in public relations and publishing, Karyn Millet picked up a camera in 2002 and quickly became the "go to" photographer for top interior design professionals. The award-winning, Los Angeles-based interior photographer is known for her editorial approach capturing intimate, livable moments for publications such as House Beautiful, Traditional Home, Milieu, Luxe, Interiors, Domino, DesignLA, C Magazine, California Home + Design, DesignLA, Modern Luxury, Condé Nast Traveler, and Yolo Journal.
Millet's client roster also includes leading hospitality clients such as Rosewood Miramar Montecito, Ballyfin, Playa Grande Beach Club, The Beverly Hills Hotel and Montage Resorts. Millet has shot for Living Spaces catalogs, including Nate Berkus covers. In 2019, Anthropologie and Perigold launched an exclusive collection of her framed travel images.
Millet is the recipient of the illustrious "Stars of Design" Award for Photography, and is an APA Single Image award winner. CBS LA named Millet one of the "Best Photographers to Follow on Instagram." In 2017, she launched the Instagram magazine, Krush iMag, a 10-page glimpse at decorating and style trends.
She is currently finishing up a book project with Rizzoli combining her two passions, design and travel. In addition, a sixth title is in the works to be announced shortly.
John Murchison


Accomplished content creator and executive with 20+ years of experience working at a global premiere cable television network, HBO. Key executive in developing and producing many of the network's most high-profile, high-quality and award winning television shows and movies, which have won Emmy Awards, Golden Globe Awards and Peabody Awards. Developer of strong and authentic relationships with talent, producers, writers, directors and agents. Focused on partnering with multiple departments to create innovative programming to reach global audiences.
Jean Oei

Singapore-born Jean Oei is an architect and a skilled

decoder of complex programming. She spent over 16 years with Morphosis Architects, working on many award-winning projects with Pritzker Prize laureate Thom Mayne. In 2017,

Jean took a leadership role at The New School,

overseeing campus and space planning, as well as leading university-wide space initiatives in New York City and Paris. Jean also owns a design-build firm, Studio RENZ+OEI, with her husband in Brooklyn, fabricating projects of all scales, from hardware and housewares to bicycle and food kiosks. She holds a BS in Architecture from Kent State University and a MArch from the Southern California Institute of Architecture.
Daniel Rosenfeld


Dan Rosenfeld is an environmentalist who works in balancing acts between urban and natural spaces, private and public investment, and social, economic and environmental goals. He has worked as a real estate developer in Los Angeles and other communities for 40 years, as a senior-level public servant, and as a committed advocate for urban parks and the preservation of wild places.
Chandran Sankaran


Chandran Sankaran, CEO, Zyme Solutions. Chandran focuses on ensuring the sustained delivery of client value, business growth, profitability and growth of company core skills and capabilities. Prior to Zyme, he was Chairman and CEO of Closedloop Solutions, an enterprise software company that he founded in the San Francisco Bay Area in 1999.
Lev Spiro


Lev L. Spiro has directed over 160 episodes, pilots and features for television, including such Emmy Award winning series as Modern Family, Weeds, My Name Is Earl, Ugly Betty, The O.C., Gilmore Girls, Dawson's Creek, and Arrested Development. Lev's specific shows have won the Emmy Award for Outstanding Children's Program ("Wizards of Waverly Place The Movie"), a DGA Nomination for Outstanding Directorial Achievement ("Minutemen"), a GLAAD Award for Outstanding TV Episode of the Year ("Popular") and many more.

Pilots picked up to series include the hour long "Jane By Design" and "Summerland", and the half hour comedies "Do Over", "JONAS", and "The Jersey". In addition to the "Wizards" and "Minutemen" movies, Lev directed the hit dvd film "Beverly Hills Chihuahua 3" for Disney, and the cult hit "Blue Mountain State: The Rise of Thadland" for Lionsgate.

Currently, Lev is directing the new anthology series "The Dolly Parton Theater" for Netflix in Atlanta. He is sorely missed by his dogs Luna and T. Beau, and sometimes missed by his wife Producer/Writer Melissa Rosenberg.
Justin Whitfeld
Jim Wilce


Jim Wilce is Professor Emeritus of Anthropology at Northern University, where he taught linguistic anthropology, the study of communication in culture and society. That specialization guided his field studies of language and emotion and forms of talk in medical interaction in Bangladesh and Finland. Jim's publications include the popular Cambridge University Press textbook, Culture and Communication, which exemplifies his love of semiotics, signs in society. More recently, Jim has devoted himself to outdoor/nature photography.
Kongjian Yu


A recipient of Doctor of Design Degree at Harvard Graduate School of Design, Kongjian Yu is the founder of the College of Architecture and Landscape Architecture and the Cheung Kong Scholar Chair Professor of Design at Peking University, and one of China's National Thousand Talents. He is the founder of Turenscape, one of the first and largest private architecture, landscape architecture and urbanism practices in China. His pioneering research on the 'ecological security patterns' and 'sponge cities' have been adopted by the Chinese government as the guiding theory for national land use planning, eco-city campaign, and urban ecological restoration. He has won numerous international awards for his ecologically and culturally sensitive projects, including twelve ASLA (American Society of Landscape Architects) Excellence and Honor Awards, a ULI (Urban Land Institute) Global Award of Excellence in 2009, and four World Best Landscape Awards at the World Architecture Festival (2009, 2010, 2011 and 2015). A native of China's Zhejiang Province, his guiding design principles are the appreciation of the ordinary, such as rural agricultural landscapes, and a deep embracing of nature, even in its potentially destructive aspects, such as urban flooding. His projects include Shanghai Houtan Park, Harbin Qunli Stormwater Park, the Qinhuangdao Red Ribbon Park, Zhongshan Shipyard Park, the Rice Campus for Shenyang Jianzhu University, Tianjin Quaoyuan Park, Qian'an Sanlihe Greenway, Jinhua Yanweizhou Park, and Quzhou Luming Park. His work has been featured in such publications as Landscape Architecture Magazine, Topos, Domus, Architecture Review, Architectural Record and Architecture Design. The recent book, Designed Ecologies: The Landscape Architecture of Kongjian Yu (William Saunders ed., Birkhauser, 2012) explores Yu's work with extensive documentation of selected projects and essays by noted world authorities including Peter Walker, Fredrick Steiner and Peter Rowe.